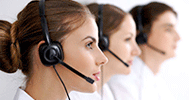 REFINE OPTO CO.,LTD
Tel:86-0769-82797008
Fax:86-0769-82797018
Mob:86-18688671516
skype:Wilsonxie-refine
Address:Yinyang Industry Park, Fuzhu Street1, Zhangyang, Zhangmutou Town, Dongguan, Guangdong, China
This phenomenon indicates that the switching power supply is not working or has entered the protection state. Firstly, i...
This type of fault typically comes from regulated sampling and voltage regulation control circuits. In the DC output, sa...
The non-isolated buck is a commonly used power supply structure that accounts for almost 90% of the fluorescent lamp pow...
Whether it is a power supply with current limiting constant current control or a constant current power supply controlle...
The LED tube is a built-in power supply, so you can install the LED tube directly without changing it.The LED tube is an...
Lamp voltage and power can be seen on the nameplate of the lamp.For example, the nameplate of the lamp reads "220V, 40W"...
CONTACT US
Yinyang Industry Park, Fuzhu Street1, Zhangyang, Zhangmutou Town, Dongguan, Guangdong, China
86-0769-82797008
86-0769-82797018
Monday-Friday
SEND MAIL
Send us Email for latest update new offer and free Consulation,We are available
Skype:wilsonxie-refine

Copyright 2018 © REFINE OPTO CO.,LTD